Dec 20 2018 8:51PM GMT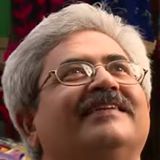 Profile: Jaideep Khanduja
Tags:
This post is in continuation to the previous post. This is the second post in the series. We are in conversation with Serge Shats, Ph.D. about Hybrid Cloud Services for VMWare and IO Filters. Shats is co-founder and CTO of JetStream Software. He has more than 25 years' experience in system software development, storage virtualization, and data protection. Previously co-founder and CTO of FlashSoft, acquired by SanDisk in 2012, Shats has served as a chief architect at Veritas, Virsto, and Quantum. He earned his Ph.D. in computer science at the Russian Academy of Science in Moscow, Russia. For more information, please visit www.jetstreamsoft.com, www.linkedin.com/company/jetstream-software-inc/ and @JetStreamSoft.
Q: What are IO filters?
A: The IO filters API is a feature of vSphere that allows third-party data services to be safely integrated into the data path between the virtual machine and its virtual disk(s), capturing data and events in order to provide some data management service. There are different IO filters for different data management functions, including:
Data replication for disaster recovery
IO acceleration with host-based non-volatile memory
Data encryption
Storage IO control

Q: How do IO filters work?
A: An IO filter is a software component that intercepts data and events continuously, with very low latency. But there is more to IO filters than what they do at the VM level. It's helpful to think about IO filters at the cluster level as well. IO filters are deployed from a standard VIB and installed by vSphere to every host in a cluster, including new hosts that are added after the initial deployment. Even the process of updating or uninstalling filters is managed across the cluster by vSphere. Once deployed, the filters' operating parameters are defined by VMware Storage Policy Based Management (SPBM). So it's fair to say that the API enables a third-party data service to act as though it is "VMware native."
We continue our discussion in the following post.