Dec 20 2018 9:22PM GMT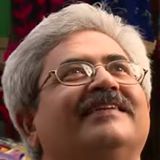 Profile: Jaideep Khanduja
Tags:
This is the third post in this series of discussion with Serge Shats Ph.D., CTO, and Co-Founder, JetStream Software. He is talking about Hybrid Cloud Services for VMware: What You Need to Know About IO Filters. The first two posts can be reached here:
Post 1
Post 2
Q: What are the advantages of IO filters?
A: First, and perhaps most obviously, because IO filters run within vSphere, they truly achieve the goal of enabling "software-defined storage." IO filters are designed to run with any type of datastore, including shared storage, VSAN/HCI or Virtual Volumes. Second, among the various software-oriented approaches to integrating third-party data services with vSphere, IO filters are the most "vSphere native." IO filters don't use any agents in the VMs, virtual appliances in the data path, third-party modules in the kernel, or calls to internal APIs. Solutions deployed as IO filters provide an assurance of support, compatibility, and stability that other approaches to software-defined storage can't match. Of course, this becomes doubly important when we're talking about cloud or hybrid cloud deployments, where abstraction is paramount.
Q: How are IO filters used for storage IO acceleration?
A: Storage IO acceleration was our first application of IO filters; it's why VMware selected us to partner with them, as our IO accelerator served as a kind of reference architecture for the API as it was in development. JetStream Accelerate uses the caching filter to enable virtual machines to write data to a non-volatile memory device in the host servers so that when the time comes to read the data, if possible, the VM will read that data from the non-volatile memory cards or SSDs rather than having to traverse the SAN to get the data from the underlying storage.
Reading data from host-based flash generally enables much faster application performance, and with sufficient memory and CPU, it allows increased virtual machine density as well. Host-based data access is especially important for latency sensitive applications, and data center operators also like the idea of deploying two to three times as many VMs on the same number of host servers without any performance penalty, just by reducing storage IO latency.
Enterprises also benefit from greatly reduced storage overhead. For example, in an Oracle environment at a large telecom customer, we are seeing a 90 percent reduction in read operations against their storage arrays. That means that because they're serving those operations from flash within the host systems, they don't need to overprovision their storage for performance, saving a lot of money on their storage budget.
We will continue in the next post.