Mar 30 2016 11:16PM GMT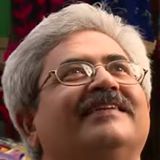 Profile: Jaideep Khanduja
Tags:
Hubert Yoshida, CTO Hitachi Data Systems, talks about IoT developments and Top IT Trends.
Hubert Yoshida, CTO, Hitachi Data Systems owns company's technology roadmap.
Hubert Yoshida, Chief Technology Officer (CTO) of Hitachi Data Systems talks about the upcoming technology trends and latest developments in the field of Internet of Things (IoT). He has a clear cut vision about setting his company's technology roadmap for the coming years. He is a renowned for his deep knowledge of the storage industry. He has been on the advisory boards of a number of technology companies. He is the chairman of the Scientific Advisory Board for the Data Storage Institute of the Government of Singapore. He is also a part of the Technical Field Awards Committee of IEEE.
Hubert Yoshida, CTO Hitachi Data Systems talks about the support governments can give for IoT growth that is badly needed. He also discusses the foremost important IT Trends that a CTO must catch up to enhance technology capabilities in the organization. An assessment of IoT-related developments, taking place across Asian Region, is also on the platter.
Digital transformation is the most important IT trend that CIOs and CTOs must look out for. This bit of technology is emerging fast and is disrupting the organizations and industries across the globe.
Following are the key takeaways from the Hubert Yoshida:
With emerging digital transformation the key focus is on empowering consumer or end user by catering to their requirements using social media, mobile technology, cloud and analytics.
A personalized touch to a consumer is always taken on a positive note.
Fast decisions need to be taken. Enabling proactive approach with the help of a wider range of data and analytics is required. Uninterrupted services are required through the cloud and mobile gadgets.
Understanding customers and all other stakeholders have to be taken up as quite important.
Agility and the latest technologies can help in serving customers in an enhanced manner.
In my opinion, if a CTO or CIO does not provide a right direction to the organization with above guidelines, the whole business ecosystem might get severely affected.