Sep 25 2017 8:24PM GMT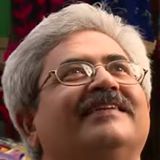 Profile: Jaideep Khanduja
Tags:
Three industry experts in their respective fields join hands to adopt open edge computing IoT. The aim is to adopt innovative practices. Huawei joins hands with Infosys and Wapwag at Huawei Connect 2017 for this mission. Infosys is a leading provider of Information Technology and business consulting services in the global arena. Wapwag is a provider of smart water affair solutions. Huawei, as we know, is a leading global ICT (information and communications technology) solutions provider. The ultimate goal is to enrich lives and enhance efficiency by connecting world in a better way. Together they release a series of important innovative practices that include smart robots/ machine tools and smart water affairs based on open edge computing IoT. This, in turn, will definitely help in accelerating the implementation of industry applications. Industries like manufacturing and water management are developing towards intelligent IoT because of digital transformation.
Despite all technological advancements, the network front still enocunters a number of challenges. Those include managing heterogeneous connections, data analysis, data processing, and device management. That is where the need of smart industrial robots or macchine tools solutions arise. For this Huawei and Infosys have been working together for some time to find out solutions using open edge computing IoT. The solution also supports the interconnection with industrial robots or machine tools from different suppliers. In addition, it rapidly adapts to intelligent data processing requirements in various industrial manufacturing scenarios. Obviously, this helps manufactures in a great way to proactively predict faults thereby improving maintenance efficiency of robots and machine tools. In addition, Huawei and Wapwag jointly launch the innovative smart water affairs solution at Huawei Connect 2017. This solution works on the basis of edge computing IoT and has a high level of adaptibility under differnt working conditions.
Huawei Connect 2017 witnesses 116 partnerships
The solution presented at Huawei Connect 2017 works perfectly even when there are many types of interfaces and protocols. Thus, it meets the demand of intelligent data processing at the edge in different water management scenarios. In addition, it realizes intelligent connections of water supply devices. Also, it manages scenarios like where old and new water supply devices coexist. Or when you deploy devices from multiple plants. As of now, Huawei edge computing IoT has plenty of use cases in fields like elevator connection networks, smart manufacturing, power IoT, smart cities, smart water affairs, and lighting IoT. As a matter of fact, Huawei had recently 116 partnerships in the industry in order to initiate the Edge Computing Consortium (ECC). In addition, these partnerships also aim to promote rapid innovation and accelerate digital transformation through open architecture.
Already more than 100 countries and regions across the globe are using Huawei enterprise network products and solutions. To accelerate enterprise digital transformation there is an intense need of smart connection of everything. That has been the primary aim of Huawei Connect 2017. As a matter of fact, as of now, 197 of the Fortune 500 and 45 of the top 100 have selected Huawei as their digital transformation partner.