Sep 21 2014 7:33PM GMT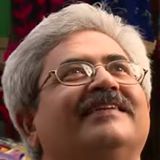 Profile: Jaideep Khanduja
Tags:
Huawei has been appreciated across the globe for its agile network solution which is quite innovative and highly productive in nature that consists of a network focused on catering to service demands, users etc. Recently Huawei has launched their stat of the art agile network solution in South Africa, as was announced in a conference in Johannesburg. By now the tally goes to over 200 as far as Huawei's agile network solution successful deployment is concerned, worldwide, in a variety of industry segments covering large enterprises, and industries like finance, medical, transport, media, education and public enterprises.
Agile network solution helps an enterprise in building a highly efficient solution to minimize manual intervention to a larger extent and the enabling system in taking intelligent decisions or actions. It has been deployed in a wide variety of industries demanding differently viable solutions like catering to wireless cities' users, building an intelligent transport system, catering to the high volume of consumers coming to shopping malls for smart shopping and the customers demanding hassle free smart travel solutions across the globe. The end users get a high level of flexibility in order to access such services from anywhere, and on any kind of device they are using, thereby adding a unique agility factor. The portable device in use could be a tablet, laptop, mobile smartphone.


The first model of agile network design was introduced by Huawei in 2013 that had an emphasis on three agile ways of enterprise solution. The three concepts were:
Agile Business – which meant to perform business with 100% mobility.
Agile Management – which meant enabling of IP network quality awareness.
Agile Evolution – First time ever a campus network across the globe that is software-defined.

The concept worked well wherever it was deployed thereby bringing in excellent user experience, improved efficiency in operations & management etc. that proved to enhance the service performance by 4 times.