Nov 20 2009 10:00AM GMT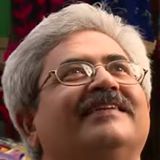 Profile: Jaideep Khanduja
You are in software development and in today's world you can't escape from most of your customer demanding either replacing their legacy software in use with new web application or the development of a new web application. Every customer wants to keep maximum leverage for its employees in terms of mobility, flexibility, easy usability etc. and that is why most applications in demand are web based.
Various stakeholders of the project get directly or indirectly activities assigned to them so as to make the project run and finish. The major role in web application development is that of development team. They should be very clear about the customer requirements – what browsers they want to use, what browsers they desire, what version of the browsers, future expectations etc. If these web based requirements are not crystal clear, it is going to create troubles not only for the developers and testers but for customer also. You can't just dream and design, you have to have specific requirements in hand to develop an application.
Similarly Testers role is also quite prominent in validating customer's browsers related requirements and ascertaining that all the browsers mentioned by customer (essential and desired) have to be checked for running the application completely.
This small issue can create a major backlog at a later stage. So it has to be handled right in the beginning before the start of development.