Sep 15 2013 9:17PM GMT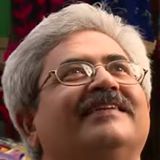 Profile: Jaideep Khanduja
Do you carry a traditional, orthodox style of leadership with your project teams or it has some unique kind of flavor in it with a different style of functioning, monitoring and appreciating your team members?
Usually most of the project managers keep on carrying on legacy style of leadership with no introspection, innovation and newness in it. Any leadership style that is static in nature will start stagnating in the longer run. A true leader need to have a dynamic style of leadership to handle his teams and project tasks based on person to person and task to task. Each person and task can't be handled in same style. And as a matter of fact, being a project manager, you don't need to put a needle on each and every task; and on each and every member of your various teams.


Let some of the accountability and responsibility be drilled down to team members and team leaders. After all, you know well, that you will climb the ladder soon, and will not stay project manager. Similarly your team members have to climb ladder to team leaders and team leaders have to become team managers.
To be a different kind of manager is not difficult if you keep your foot intact on ground all the time. Some basic things to keep in mind is that you have to be a good reader of personality of your team members with a good amount of HR quotient in it.