Feb 28 2017 5:39PM GMT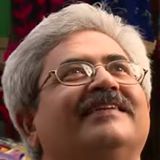 Profile: Jaideep Khanduja
Tags:
We are talking about smart cities, smart nations, smart buildings, smart homes, smart transportation, and so on. With so much of connectivity increasing, we must also think about how to secure data in the world of IoT. Firstly, users have to come out of their habit of using default passwords. The phenomenon is so common that very less percent of users follow the rule. The rule is simple and the risk is high. Keeping your data safe, especially now in the era of IoT, is very important. The IoT age is wonderful but is equally unsafe in terms of data and security. These days, when devices and household equipment are having passwords, we must be highly alert in assigning the passwords. For hackers, it has become a simple challenge to crack a router and other devices in a fraction of seconds.
Leave aside the non-IT people but even the IT professionals at senior positions use default passwords. The same applies to IoT vendors whether they are device sellers or service providers. A password must be as complex as possible. Mostly the habit of using names, common nouns, and a small set of numbers prevails as a habit. These kind of passwords are quite easy to crack in no time. In fact, a password must be long and complex having a combination of numbers, symbols, and different letter case multiple times. This can definitely help you in keeping your data safe to a large extent. Learning how to secure data is important but more important is to understand the risk of not doing it.
How to Secure Data
IoT device manufacturers should follow this practice. In fact, forcing a user to set a password before using the device is a good practice. Also, while resetting a password there must be guidelines to ensure a strong and complex password. Such policies make it difficult for hackers to crack a device though if not impossible. With so many devices getting interconnected a strong password for each device is more important. A single device in the network with a weak password can call for a big trouble. How to secure data is not merely important for the device owner but for the complete ecosystem of large networks, they become part of.