Jun 3 2009 10:00AM GMT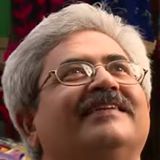 Profile: Jaideep Khanduja
Both vendor and customer have to understand that the real journey of a product starts only after a successful implementation of software at customer site. The challenges get a new meaning once the project team leaves the customer site after project sign-off. Both the managements can celebrate the successful completion of project. But it is better to hold on this celebrations for a while, till customer really learns to live with the product, starts tasting the real fruits of the product committed earlier. Let the key users start managing the show on their own, run the complete process in live scenario and get satisfied with themselves and the product. The project team that comes at customer site for implementation has a role related to post implementation review prior they go back home after successful closure of project. Similarly the management (customer) have to clearly understand their critical role once the vendor project team goes back after the completion of project. It is the key users and management (customer) now to run and manage the show. No doubt that the vendor team is always at the back to support and assist them in achieving this. Let us assume that the project is over and team is about to leave the customer site. At this juncture it is the prime responsibility of vendor and customer project managers to shake hands and understand the importance of post implementation review in following terms:
The Project manager from vendor side has to hand over the post implementation review plan to customer at the time of implementation sign off and explain clearly each and every agenda of the post implementation review. The clarity in terms of product, managements, users, usage and product is very important for assessment purposes after a stipulated period.
The project manager from customer end has to ensure to get the post implementation plan for feedback purposes at the time of implementation sign off. This will not only leave the project open for another some time in terms of providing a lease for customer team to assess and experience the product in complete isolation in their own terms.
The purpose ultimately is to share the overall health of product, the key users, and the management.