Oct 19 2009 10:00AM GMT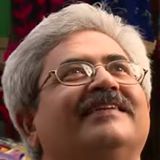 Profile: Jaideep Khanduja
You have a programmer who is writing codes for years that comes to you for testing. The programmer might be coding for a number of projects simultaneously or sequentially. Similar would be the case with you. You would be testing a number of projects simultaneously or one after the other. By now your subconscious mind knows the pattern of bug writing while coding by each of the programmer. But since these patterns are not recorded or analyzed you can not predict the probable number of bugs in the next set of a code from a programmer.
You can do that with the help of your bug reports so far you have submitted back to the programmer or development team. Just pull out your last ten bugs reports produced from the code written by the same programmer. Check for a specific number of lines of code how many bugs were found. Based on this one report's bugs were from how many lines of code. Do the same exercise for all other reports. Take an average for all ten reports.
Based on the number of lines of code, this way you can easily predict the number of bugs that will be there in the fresh set of code submitted by the programmer for testing.