May 15 2009 10:10AM GMT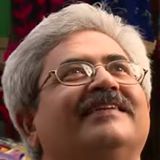 Profile: Jaideep Khanduja
Scope defined and decided upon initially by vendor and customer mutually has a large impact on timeline, progress and success of a project. A change in scope at a later stage may call for a big impact on project schedule and progress. Let us see the roles of vendor and customer respectively in this aspect of project.
Vendor – Project Manager has to ensure that the scope of project defined in the Business Study Document has to be adhered to. Any change in the scope (increase or decrease) has to be escalated to both the managements and the project plan has to be re-designed thereupon.
Customer – The management and project manager has to ensure that they define the Right scope for the project (number of locations, pilot site etc.), also understand that any change in scope will adversely effect the project plan and hence seeks redefinition. The pilot site chosen should be the best possible site in terms of testing the software completely and rigorously.