Oct 3 2019 11:32AM GMT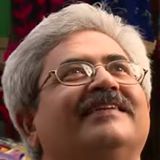 Profile: Jaideep Khanduja
Tags:
The distributed enterprise model continues to grow exponentially driven by both strategic plannings, as well as by default. That is, more and more organizations consist of a centralized headquarters datacenter with in-house IT expertise, together with remote sites, smaller footprint sites where users and technology are located, but oftentimes do not have the same level of onsite IT know-how, if any at all.
This distributed enterprise model has various versions – ranging from a corporate office having subsidiary locations, such as a large retail brand with numerous retail stores distributed globally in malls and other shopping centers; to a large oil and gas or fast food conglomerate having numerous franchisee locations; to financial institutions with distributed ATM kiosks. Likewise, government agencies also rely upon a compute model in which there is a centralized command location, with intelligent mobile devices and internet of things (IoT) solutions in the field to help achieve their missions.
What all of these distributed enterprises have in common is that whether they know it or not, their success has become unavoidably tied to their ability to successfully deploy, manage and protect an edge computing infrastructure. Naturally for the most part, at the HQ level where IT expertise is typically based, this fact is well known. However, at the remote locations where IT is not their core competency – nor should it be, this fact may be less recognized.
I spoke recently with Cybera's Andrew Lev, CEO; Bethany Allee, Executive Vice President of Marketing; and Paul Melton, Senior Vice President and General Manager, Petroleum for their perspective on this topic. Cybera delivers a secure software-defined wide area network (SD-WAN) edge for remote sites and IoT via the cloud. While Cybera stated they have over 90,000 customers in 23 countries, for the purposes of our discussion much of the focus was on its oil and gas customers (gas stations and convenience stores) in North America. This industry is a prime example of edge computing opportunities and challenges being faced.
Lev explained that EMV Chip Card Compliance is on the minds of most in this industry (anyone that takes payment via credit card should be concerned). Gas stations are among those that have an even greater challenge, as they must ensure compliance inside the stores and outside at the pumps, where payment is also accepted. While compliance will help to eliminate credit card fraud and protect the owners from liability, preparing for it requires additional technology and services, across applications and the network, which can be very complicated and expensive to properly deploy and manage, as well as secure and protect. It is estimated that over 700,000 pumps in North America alone need to go through this transformation.
Melton added that in addition to payments, other transactions are now taking place at the pump. Fuel pumps have become IoT devices that do a great deal more than just dispensing and monitor levels of fuel. Loyalty and reward programs, media, and lottery, as well as other products and services, are all enabled at the pump. And, while the bandwidth requirements are not significant, billions of transactions can take place on a monthly basis and at a high frequency that may include personal, financial, purchase or other private information. Making it more complicated, these transactions may need to be processed locally by the gas station/convenience store, transmitted back to a corporate office and/or sent to an outside third party vendor, in a different part of the country or world. Undoubtedly, even a moment of downtime or a breach in security can have disastrous consequences.
Melton explained that Cybera technology helps to enable these transactions – data transmissions, to take place in a highly reliable and secure manner, by incorporating edge and cloud systems. And, while more and more customers are using broadband – not all broadband is created equal. Cybera delivers a certified appliance that ensures a failover network with wireless tech (LTE service) which will maintain uptime, even if the customer's service is interrupted. The Cybera appliance has network segmentation and security built-in. Cybera enables the network flow that provides partners/customers with better visibility and control to deliver the products and services intended. In addition, Cybera's cloud-based SD-WAN edge appliance has orchestration built into the system. It is able to orchestrate all of the applications and ensure they are performing well together. This is important for privacy and security. Cybera segments-out each application and creates a virtual application network for each, that is fully segmented away and ensures individual application traffic never crosses. However, it is also critical for performance prioritization. For instance, payments must be immediately processed, whereas a carwash transaction can wait. Cybera leverages its in-depth experience with the industry combined with facilitating the individual gas station/convenience store operator to set the priorities – critical over non-critical, those that have tolerance versus those that have zero tolerance for a delay. Cybera can do all of this via one box with embedded security backed by 24×7 support, delivering a mature multi-tenant environment (versus the five or six boxes with wires everywhere that were likely there previously). I found these points very interesting. And, I believe these capabilities are quite unique to Cybera.
Allee also discussed the important fact that one of the biggest challenges Cybera, as well as other vendors, the face is a seamless integration of the numerous technologies, products, and services in the fuel industry ecosystem. However, given Cybera's years in the industry, it has the benefit of knowing and having forged relationships with the majority. And, for those they do not already know, the operator/customer makes introductions. Collaboration is key between what can be hundreds of various technologies, applications, and services. These other vendors recognize they are not in the networking business. Via these relationships, the conflict that might otherwise be easily created is eliminated. And, customers can accelerate the safe and seamless deployment of new technologies and digital transformation.
Lev concluded with explaining that Cybera has been delivering SD-WAN before the industry even had a name for it. There are about 100 companies that call themselves SD-WAN. However, almost all of the other vendors are focused on the large enterprise (and at a much higher price point), which has very different requirements and challenges than the highly distributed customers Cybera serves. Whether oil and gas, retail, quick-service restaurants (QSR), healthcare, financial or kiosks, for the distributed enterprise – brick and mortar, with smaller remote locations at the edge – deploying, managing and protecting the technology and applications that deliver a better customer experience, increased revenues, and enhanced profit margins have historically been highly complex, but with Cybera it appears it doesn't have to be.
Cybera's website can be found at https://www.cybera.com/ should you wish to learn more.