Jan 19 2014 12:45AM GMT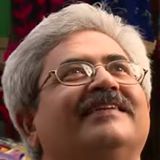 Profile: Jaideep Khanduja
Another very interesting question asked is as below:
When handling multiple projects simultaneously for multiple vendor portfolio, how would you address conflicts if happens between testers/test leads or any two cross-sectional QA leads due to project stress? Also, how should one manage the current critical project deadlines if you are being given an ad-hoc high priority work on top of the existing ones?
Having a scenario of managing ongoing multiple projects simultaneously for multiple vendor portfolio is not something new that is encountered by project managers. Seniority of a project managers comes along with wisdom that comes with experience. Right on day one a project manager does not know how would he handle such kind of situation when his environment and ecosystem demands for heterogeneous deliverables, for heterogeneous stakeholders with heterogeneous list of top priorities and tremendous pressure. Conflicts and clashes becomes frequent occurring events under such circumstances when all teams and team members are under time and delivery pressures. Imagine a real life matching scenario when common resources are being used by two QA leads for two different projects falling under the same project manager and different project managers.
A concrete work plan with deliverables for each project by each member with exact timelines is very important. Only hitch in this kind of condition is the unplanned absence of any critical team member.
An ad-hoc priority on top of existing ones – all with squeezed timelines of delivery is another issue. To handle this it is important that such in-bouncing priorities which are totally unplanned must come through a common route and that route is strong enough to take a call what to compromise in lieu of what. In parallel to this, what is being compromised needs to be informed to the respective stakeholders, which is the responsibility of this common route. Let this common route be Project Manager.