Dec 25 2016 11:23PM GMT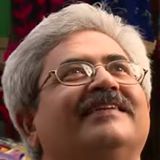 Profile: Jaideep Khanduja
Tags:
I wonder if all team members in a project work like Bluetooth devices. And, in fact, it happens. Before we learn how to get Bluetooth working between devices, let us exemplify it. When developers and testers work on a product, it is simply a pairing between the two. Similarly, when a business analyst prepares CRD (Customer Requirement Document) there is a pairing between the analyst and customer. If you are able to understand this, it becomes easier to understand how to get Bluetooth working between devices. It is just a phenomenon of pairing and then working together in the desired manner.
I have a Bluetooth device Teewee connected with my Plasma television device. I can easily pair Teewee with my smartphone or tablet and play any video that projects on my large TV screen. Similarly, I have Bluetooth speakers that I can easily pair with my laptop, tablet, or smartphone to play music through it. The life has become quite simpler with the help of technology. Devices talk to each other in a much simpler and easier manner. Learning how to get Bluetooth working between devices is not a rocket science.
How To Get Bluetooth Working Between Devices
It is quite simple if both the devices in question are Bluetooth enabled and it is 'on'. Any active Bluetooth enabled device searches for the other devices active within the permissible vicinities. There are active bt devices and similarly, there are passive bt devices. Active devices are smartphones, tablets, laptops etc. And passive devices are like Bluetooth speakers, Bluetooth printers etc. Any to bt devices need to 'pair' to sync with each other in order to talk to each other and perform desired operations. You can easily pair passive devices to an active device with the help of the active device. Once they are paired you can perform desired operations. I hope it is now quite clear how to get Bluetooth working between devices.