Sep 30 2016 9:09PM GMT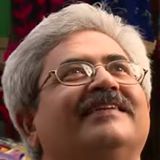 Profile: Jaideep Khanduja
Tags:
Learning how to enhance project quality is critical for every project manager. As a matter of fact, project quality is a multidimensional array of tasks. In fact, if the project manager doesn't expertise how to enhance project quality it will create a lot of trouble for him. He will never be able to inculcate the relevant passion in his teams. Rather, it will start deteriorating the existing zeal and fire in the teams. When you are captain of the ship, in the case of any crisis all eyes will fall on you. Everyone will have a lot of expectations. In fact, at that moment of time, you have to be their source of motivation and energy.
Whatsoever is the intensity of the crisis, it is you who has to ensure that the journey doesn't stop. You will have to bear the brunt of disruptions. But you will have to find newer ways to get results even out of those disruptive moments. Because it is important to learn how to enhance project quality. Hence acquiring expertise becomes important. Moreover, sustenance is also important to maintain. In the same context, here are 4 posts:
How To Enhance Project Quality
Post 1:
The definition of QUALITY varies in different contexts. On one hand, we talk about software quality. That means adopting standards and measures. Read more.
Post 2:
Project initiation is the beginning. If there is no initiation, there will be no way forward. Once the ignition does its work, only then the engine can start. If all blessings are intact in right place, a right team formation becomes a big boon for project drive and completion. Read more.
Post 3:
Project management must have inbuilt sensors. These sensors must be capable of detection of flaws (or shortfalls) in the system. It is important because you need to monitor project progress quality. These sensors have to carry a fast response time. And these should be active in all kind of environments. That will help you in improving the health of the project management ecosystem. Read more.
Post 4:
A successful product development does not mean its deployment will also go successfully. Read more.