Nov 9 2009 10:00AM GMT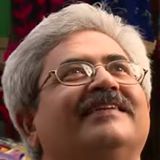 Profile: Jaideep Khanduja
New requirements or change in existing requirements is an inevitable process in any software project. As a project manager you encounter it during every phase of a project. Some requirements emerge internally by your own team and some come from the customer.
Internal requirements result from clarifications in customer's existing requirements and enhancement of project team in business knowledge. Your team evolves better ways to manage customer's existing and forthcoming requirements in a better way thereby seeking a change in existing code. It could be a major change asking for involvement of considerable number of developers for certain mandays. Or it could be a minor change involving just a couple of hours.
On the other hand, another scenario of change in requirements could be when your team of developers is working on building the customer requirements in the new or existing software and you receive a change note from customer requiring a major or minor change in the software.