Jun 8 2014 12:01PM GMT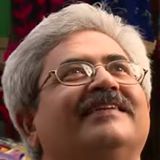 Profile: Jaideep Khanduja
Tags:
There are numerous teams working on numerous projects all across the globe. Every project manager has its own way of handling a project. There are certain project management theories and practices that have been evolved during last two decades and few out of these claim to deliver hundred percent of success rate in project management, execution and closure. For any project there has to be a basis on which its foundation is laid. The basis for which a project team is formulated is customer and business requirements. Customer need not necessarily be an external agency and business requirements need not necessarily emerge out of an external business.
Well, when needs arise, a project also evolves leading a path for formation of project leader, project goals, project teams, project methodologies, project milestones, project stakeholders and their roles, project sign offs and closures. When a project manager becomes owner of a new project, his first role is to ensure that the goals for project are well defined with clear demarcation of roles and responsibilities along with timelines. When we talk of a well defined goals for a project, following things come into mind –
Customer and Business Aspirations
Business viz a viz Solution Sustenance
Risk Tolerance embedded in the business solution
Customer and business aspirations are nothing but the requirements which need to be clearly captured, approved and analyzed. Technical solution proposed must be rock solid in terms of sustenance and its capability of catering to changing business needs. And last but not the least, the solution built to cater to these customer and business needs must have been built taking care of all risks perceived.