Jun 23 2013 8:37PM GMT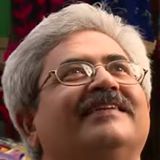 Profile: Jaideep Khanduja
Digital data is like something valuable that is released from your end but you, yourself are not too sure and confident about how secure this data will stay on internet. This is what is true about all your emails, posts on social networks, tweets, blogs, articles etc. It is like an important piece of information is written on a small piece of paper and is left in the open atmosphere having high wind across. You don't know the final destination of this paper and the important information it is carrying. Even if you find it lying at some place after some time, you can trace out exactly how many hands it has exchanged or how many people have gone through the information lying on this paper.


That is what is the fate of the digital data – including your mobile phone calls, text messages, and all other activities on internet. Digital Data security so long is not too prerogative. It is easier to find out a leakage to found out any information regarding you in the digital arena than that lying on papers in your drawer at your home of office. The same applies to the digital data belonging to a corporate. Whatever is the service level agreement a corporate has with a cloud service provider from whom it is availing a service, it is not too easy to find out the leakages and assure security, safety and privacy of its data with 100% assurance.


Internet thieves/ hackers are already there in the race to grab any kind of important information that is there in digital form. There are engines already and without much awareness about them which are churning out lot of digital information in a much meaningful form by using certain algorithms used for sorting, indexing, data crunching and data extracting.