Jan 26 2012 6:07PM GMT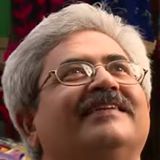 Profile: Jaideep Khanduja
Sales department is the one that brings in the business for any organization. Most of the sales start with leads and cold calls which gradually transform into hot calls, though not all. Once customer show willingness towards product, sales team pushes the lead to techo-team so as to educate customer about the technical details of the product and overall cost impact on the solution desired by customer.
After signing of the contract it is the project team that starts managing the customer. Once specs are defined, during project initiation phase, when customer requirements are studied and understood in detail, it is taken over by the development team. One entity that is project manager has to continuously keep a track of project progress and health; be it at any stage in any of the phases. Project manager is the longest phase window to customer. Project manager in a way is front office of the organization to face the customer front during project lifecycle, with no doubt, a good amount of team members at the back end engaged in various amount of tasks.
There are ups and downs during any project, and there are a number of doubts, queries and questions raised by the customer which have to be faced by project manager. It is the sales pitch in project manager that has to come handy during these interactions with customer. Even if grass has not grown as per expectations, project manager has to convince customer that it has started growing, and is all green.