May 26 2012 5:07PM GMT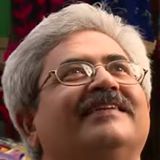 Profile: Jaideep Khanduja
Many of you would not be aware about the abbreviation PBL. Well, it is Project Based Learning. Simple. What do you do with it? Can I see a single document that you made during or after a project that comprised only and only of learning acquired from the project? What? There is no document. Well! Then where is the learning gone? How long will it remain in memory? What will be the final resultant of this learning? Has there been a long term beneficial learning from this project?
Project ending successfully in time or called off after spending some extra months over the stipulated ones; give lot of learning. It all depends on the project team, how much matured it is, so as to get the best pieces of learning getting recorded in their knowledge management and keep referring to it as and when required during the ongoing projects in future.
Project based learning can be termed as learning only if each and every success and failure during the project is minutely observed, documented and analyzed deeply to find out the top 5 reasons that made that success of failure happen.
Delays and achievements of milestones, team member's strengths and weaknesses, identification of real heroes, achievers, motivators and strategists of the project; all that matters a lot to record.
Someone in the management has to intelligent enough to understand what all is happening during a project that is getting ignored and can become a big knowledge base for future projects.