May 18 2010 12:13PM GMT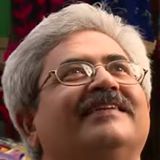 Profile: Jaideep Khanduja
Post implementation support includes customer registering the problems related to the product and the product owner resolving it. There has to be an agreement or contract of service that defines the level of support.
Customer may report about a problem in various manners viz email, web portal, IVR, phone etc. giving too many windows to customer to register a problem, itself becomes a problem for the vendor. Vendor must ensure that any call coming via any media, must go to a central repository. If all calls from a customer are not registered in the database or central repository, the purpose of recording a call will not fetch out any useful results at a later stage.
Vendor will not be able to monitor the calls, keep track of open calls, or maintenance of a proper history of resolutions. At any later stage also if vendor decides to do some analysis, it won't be possible if the repository contains partial number of calls.

Sometimes vendor wants or doesn't want, pressure may come from customer end to produce analytical reports, failure of which may cause troubles in further renewal of contract or payments.