Feb 11 2011 11:42AM GMT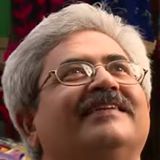 Profile: Jaideep Khanduja
Your project dashboard is very important during project management and equally important is its visibility. Purpose of dashboard is not merely for the sake of its existence. Purpose is much more beyond its purpose of merely existence.
Your dashboard must be a report card of your project at each stage of the project. It should be showing metrics of your project performance highlighting the red areas very clearly that need immediate attention. Project dashboard also must have a capability of drawing performance trends – activity wise, individual wise, task wise and team wise.
Take care that your dashboard must update regularly, should run faster, and quicker. It needs to be maintained less expensively with least complexity involved in maintaining and updating it. Don't forget to have a count of failures on your dashboard.
Technical and functional team's confidence in any ongoing project depends heavily on their past performance and performance trends in previously closed project and also in the closed tasks of the current project.
A good performance trend in the past always acts as a booster in their morale and confidence at any moment of time. Habit of failures goes less that way thereby mitigating any upcoming risks in a project.
Adopt smart and innovative way of decision making during project management to enhance your team's capability. Put your team in a position where each team member is dedicated towards a rapid response mechanism. At each step of your project check out the factors that may lead to project interruptions due to any level of functional and performance issues.
To manage your projects across their lifecycles, a project manager needs to learn and adopt a well managed and integrated project, demand and portfolio management methodology.