Oct 1 2013 11:52PM GMT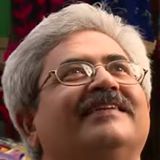 Profile: Jaideep Khanduja
When a project is assigned to a project manager, his first and foremost intention must be to chalk out a strategy to ensure timely completion of project without any compromise with the quality and financials. Most important for a project manager is to review Business Case once again so as to understand it thoroughly and an extra bonding with the project is built that becomes an additional driving force to act as a catalyst to the progress of project throughout its lifecycle. Some clear cut derivatives need to be worked out from the Business Case.


A project as such is both for a project manager – a problem and an opportunity as well. Problem because someone (customer in this case) wants a business solution to streamline their processes and hence that requirement needs to be catered to as per committed timelines and scope. Opportunity because once you decide to solve an issue for a customer (here in this case is to built an application in accordance to the business requirement specified) that resides at one level, you equip yourself to climb up to next ladder to handle higher level of issues and business requirements. That is how a project leader becomes project manager. That is how a person who is a team member once, becomes project owner and gradually reaches to a level where he or she handles multiple projects at the same time with complete attention, energy and dedication to each.
Business benefits to customer must be very clear right since beginning of this project which should start coming into light by the end of project.