Aug 31 2016 8:54PM GMT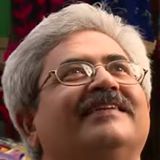 Profile: Jaideep Khanduja
Tags:
Who says a good programmer can't become a good tester? It is important to learn how good programmers be a good software tester. Most of the people will say quite confidently that a good programmer can't be a good tester. But if you look at it from another angle you will also agree that a good programmer can be a good tester as well. In fact, if a good programmer understands few realities, he will easily learn how a good programmer be a good software tester. While programming is creativity, testing is in a way anti-creativity. Because a tester always tries to find bugs in the software that a programmer builds. Now look at it this way.
The role of a tester is to find out the defects in a code. This, in turn, enhances the capabilities of a programmer. Hence, a programmer should always be thankful to the testers who spend energies to find out flaws in his creation. Once a programmer learns two exclusive arts, it will be quite easy for him to understand how a programmer be a good software tester. These two arts are self-analysis and self-criticism. Criticism, in fact, is a very constructive tool. If a programmer is able to open his third eye, which is the eye of criticism, he can easily be a good tester. The love for your own creation stays forever. The same is true in the case of a programmer for his program or code.
How Good Programmers Be A Good Software Tester?
But after coding, if he learns to have a critical analysis of his code, it can help him to make it bug-free. Although it is difficult to weigh equally criticism like praises, it is quite important. This, in fact, helps a programmer to build stringent test cases. Which, in turn, will help in a micro level testing of the product. Rather, it will also remove the generic fear-factor that lies underneath. Finding flaws by the tester and getting known to all, especially seniors builds a fear in any programmer. But crossing this hurdle is crucial in learning how good programmers be a good software tester.
Moreover, walking on two two different roads will bring in the expertise of both. Otherwise, regular coding and only coding will make you only a good programmer. On the other hand, handling a double sword in a professional way will make you double-expert. Hopefully, by now you have become aware of how good programmers be a good software tester.