Sep 25 2013 9:53PM GMT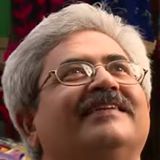 Profile: Jaideep Khanduja
It is not easy to drive a project being a project manager when you have multiple projects in hand. You really need to have a concrete strategy, plan and process in place to make it a win-win situation for all stakeholders. Every stakeholder's eyes remain on you to manage and monitor your project and you need to have a proactive approach to assess any stipulated (or unalarmed risks that usually happens) and raise an alarm to mitigate the risks in time without compromising with costs, timelines, process, product and quality.
To understand basic things first, your project's life starts with project definition, project scope and then project requirements. All the three elements need to be taken care of in a very crisp and elaborative manner so as to get a clear cut sign off and to avoid any ambiguities that might occur at a later stage. Project requirements need to be scrutinized and understood well so as to build work breakdown structure (WBS), basis which you will be preparing your team's activities and tasks with appropriate timelines of releases, estimations, resource allocation & management, and costing involved.
If you have been able to perform your job well up to this stage, be assured that you have scripted half of the success of your project already. Based on what you have prepared as listed above, it becomes easier for you and your team managers to monitor and control with least chances of failures in adhering to your estimates and plans.