Sep 9 2009 10:00AM GMT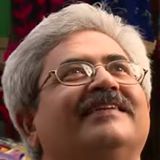 Profile: Jaideep Khanduja
Next month is a marriage in your close relation. You plan to buy an expensive suit length and get it stitched by the best tailor in the city. You buy the best cloth, go to the best tailor, he takes your measurement and gives you a trial date suitable to you. You go on that date, find minor or no change in the stitched suit, tell him the alterations required and get your fully perfect suit after 2 days, a week before the function date.
Your customer decides to go for a business application, decides on you to build it and implement it, gives you an order, you take the measurement (understand business rules and customer requirements), you give them the tentative date for trial (UAT)… but UAT goes down flip flop. You are not able to deliver the product on promised date.
Your tailor delivered the suit, with your complete satisfaction, on the promised date.
Where is the difference? Something went perfectly between measurement and trial date for your suit that your tailor had to deliver to you but not for your product that you had to deliver to your customer.
This is called product sizing and team sizing i.e. project sizing.