Jan 18 2014 2:06AM GMT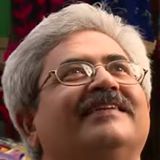 Profile: Jaideep Khanduja
Following was the question I was asked today by a Doctoral Candidate in Educational Technology & eLearning today.
When it comes to leading a huge QA team such as your position, how do you define 'quality'? Why 'quality' matters to you?
(QA professionals are asked by the organization/customers during every project as how they would define quality. Do quality differs in each one's perspective? Because, not everyone view in the same way. What would be your input on this?)
My answer to this question could lead to many posts. In a summary my answer would be as below that I would be elaborating further in next few posts to come:
1. Quality Is a Mandate for me without which no individual, no process, no business, no product, no project, no function and no organization can survive in today's competitive world.
2. Quality is Objective and has to be defined in a clear cut measurable manner. It cannot be a subjective manner. It is a tool to draw out best possible positive results to meet expectations and timelines.
3. Quality is a TOOL for Human mind and not a tool to be used by a human mind. It has to be in the blood of a person to live with all the time.
4. Quality is NOT Speed to deliver a product where while delivering it compromises by any means. It has to be a balancing act between Delivery and Awareness of Completeness.
5. Quality cannot happen in Isolation. It is a team work – inter and intra both.
6. Quality is Synchronization and unanimous consolidation.
Would be taking it up further in my next posts.