Apr 8 2012 9:22AM GMT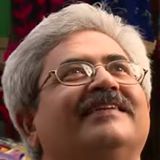 Profile: Jaideep Khanduja
You are a team leader at whatever level you may be. There would be multiple team designs falling under you in your organization chart. Some below the line would be directly reporting to you while the others would be reporting to your first line reportees . It matters a lot how far or close you are with your teams in terms of conveying your messages and building a culture.
Physical distances do not matter in case of maintaining a strong communication process or culture with your teams. Whatever you expect from your team can come possibly in two ways – one you keep telling them about and two, walk the talk. What they must do in the work environment, you must demonstrate them by involving them in certain activities even though they might have no role to play in during that particular activity. While demonstrating you can very easily assess who all are keenly observing and absorbing it for future purposes and who are just carefree and least bothered about it.
In fact the best way of teaching a lesson is only when you are able to teach the least attentive team member. Once the message is conveyed properly, you can be rest assured about your team behavior with customer and other stakeholders even if you are not in the picture. You need not police your team to understand their way of managing the things unless you are too strict in allowing your teams to provide them any flexibility or some of your team members are not matured enough for that matter.