Sep 4 2015 10:50PM GMT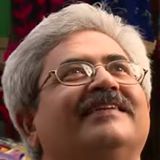 Profile: Jaideep Khanduja
Tags:
Almost 40% of the employees access the business critical apps on the go. This does not mean these apps are available on mobile. It might be, but otherwise the access would be happening on a laptop. Definitely in today's world the field force at any level would prefer to work on a handheld device – smartphone or a tablet. Any size beyond that would be trouble to manage on the go and would create multiple restrictions.
As per Dimensions data survey, around 80% of the employees having a leverage of working on business apps on the move i.e. using mobility for work have shown their productivity increased by around 10%. Organizations who have adopted enterprise mobility have been able to reduce 80% of their admin related work. A UK-based logistics company reduced the cost of managing their field staff by over 90%. All this is possible only if some well thought of decisions taken related to enterprise mobility, anywhere and anytime availability, leveraging technology power to field staff in a smarter way and above all securing heterogeneous platforms are adopted, implemented and well taken care of.
When you talk of Enterprise Mobility, the most critical elements that it must cater to are – Collaboration that too in a non-disruptive manner, measurable increase in productivity and efficiency, employee and customer satisfaction, and providing an extra edge over the competition. The first factor mentioned is something that is aimed for while the deployment of enterprise mobility. The rest three become automatic derivatives one the first one is achieved.
On similar lines I would be taking it further in next few posts regarding an organization that is a startup but has already stirred the market with acquisition of 30 clients in 7 countries and is catering to over a million transactions per day.