Nov 7 2013 10:21PM GMT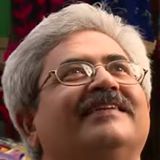 Profile: Jaideep Khanduja
Every technology adoption in a business is seen to be on the positive side of its ROI. ROI includes tangible and non-tangible gains, both. There are various factors kept in mind by any business planning to adopt any, two of them, or all the three technologies to enhance their business. Few core factors can be taken into account are being discussed below.
Lower Capital and Operational Cost might not hold good in all adoptions as initial adoption of any new technology required both but it can be well balanced with the projected returns.
Innovation: These technologies require lot of innovation and ideas to establish. New paths need to be invented to acquire more customers, create customer delight and build larger volume of prospects.
Simplification of Processes: Core business processes take a steep change with adoption of these technologies.
Role of HR: HR has to play a major role in mobile and social technologies adoption. They become the strategic partners in a big way for these two technologies adoption in the organization.
Transformation: It demands a major change in functioning and processes of the business.
Evaluation and Assessment: A continuous evaluation and assessment process has to be in place while and post adoption of these technologies. There has to be a process to get feedback from customer and other stakeholders to ascertain the value gained.
Recruitment: Acquiring altogether different employees expert in these technologies to give it a thrust in adoption and fetching results out of it.
Security: Last but not the least, the most important factor – Security, needs to be handled and managed in an entirely different fashion in these scenarios.