Feb 20 2017 7:56PM GMT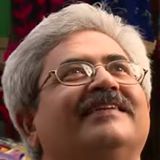 Profile: Jaideep Khanduja
Tags:
How can I start to learn BI? This question is quite vague in many aspects. Firstly, it doesn't tell if the person is from technology field or some other field. Secondly, it doesn't reflect the age and experience of the person asking this question. Because, it will make a lot of difference if the person is having technology background or not. It also makes a big difference if the person is totally a fresher or having some experience. In fact, this question itself leads to a tree structure having multiple branches and sub-branches. And unless you get to know the answer to those queries properly you can't answer to this question How can I start to Learn BI?
Still, I feel, if the person has this query, it is important to answer it. And if I have to answer to this question, I would go this way. I think it is better to understand where you stand in technology right now before answering this question. There are two scenarios. Firstly, if you belong to technology, start at home. Understand your business needs and discuss with what kind of dashboards would they like to have in place to make quicker and better business decisions. In case, a BI tool is already in place in your organization, study it properly and how it is benefiting your business.
How can I start to learn BI?
Secondly, if you are not from technology, then get into technology first and see what all technology does for business. Because, when you understand how a core business application like an ERP functions only then you can understand the gravity of any BI tool or BI outcomes for a business. There could be many more scenarios, in fact. If you are having the same query How can I start to learn BI? And your scenario is different, you can directly post your scenario in the comments section. I would be more than happy to reply to your any such kind of queries.