Feb 28 2015 7:18PM GMT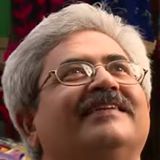 Profile: Jaideep Khanduja
Tags:
Whether it is Agile or the legacy Waterfall, the life must go on for all projects in a successful manner. There have been success and failure cases in both scenarios' real life projects. Even if Agile loyalists keep claiming that Agile is stronger than Waterfall and assurance rate of success in Agile is much higher, one must understand very clearly that not all projects can run hundred percent on Agile and the same holds good for Waterfall. There are certain projects that would run a better success rate if done in Waterfall. It is important to hold the nerve of the project to understand whether to go for Agile or Waterfall.
Approach that is taken in Agile is bottom-up and is claimed to be faster, much accurate in predicting the fate of action; and results realization. The complete requirements of are broken down into small packets and each packet is assigned a timeline for its completion. It is termed as iteration. Each iteration is given a short duration of seven to ten days. Each participant in an iteration is equally responsible and accountable. Definitely the empowerment is much higher in Agile.
One thing is sure, the visibility of progress and results accrual is much higher in case of Agile than in Waterfall.