Jul 29 2014 11:38AM GMT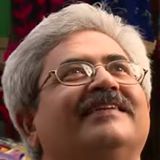 Profile: Jaideep Khanduja
Tags:
Have you met hitchBOT, the newborn hitchhiking robot who is onto its first venture hitchhike ride with a mission of bringing technology closer to people. The newly built robot that has a size of a 6-7 years old kid, is making his way across the whole country, Canada, with one ride at a time. If you want to know where is it right now, just go to its website and a real time tracker will let you know its current location. hitchBOT has over 5,000 followers on twitter who are keenly interacting regarding hitchBOT.


hitchBOT is totally dependent on people for its movement. It seeks one ride at a time to move from one location to another with a mission to cover the whole country. Its constituents include bucket, pool noodles, rubber gloves, wellington boots, solar panels and a chip based computerized brain. It is a robot from Port Credit, Ontario and has a mission of travelling the whole Canada, coast to coast, the whole summer, with an intent of making new friends, covering interesting places, having interactive conversations and capturing beautiful pictures and videos on its way. It is purely a Canadian research project. Its journey started from the coastal region of Halifax and was immediately became an attention for a couple, Anne and Brian Saulnier, who were heading towards Kouchibouguac National Park, hence becoming its first ride.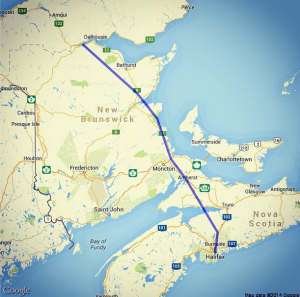 An initiative of Hamilton's McMaster University, with David Harris Smith, an assistant professor there, is the man behind this whole project. hitchBOT is powered with multiple solar panels that can be charged from regular charging outlets. With multiple rides, hitchBOT, the hitchhiking robot is supposed to reach to Victoria finally. hitchBOT is enabled with GPS and 3G wireless connectivity to keep interacting with its twitter, instagram, facebook and other accounts for posting and updating its progress. People are crazy to have selfie with hitchBOT.