Apr 28 2012 4:39AM GMT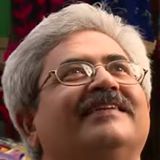 Profile: Jaideep Khanduja
Hi Project Manager,
Last time when we were sitting together and discussing about your projects, you were anxious to work out a service level agreement to be discussed with your Internet Service Provider with whom you had a meeting after some time. You wanted to know what are the key factors that should be placed in a standard agreement with the ISP so as to make it more powerful in terms of ensuring consistent unfailing service from your vendor.
Well that you got materialized and your ISP is providing you excellent services for the last one quarter. I was just wondering how about working out a service level agreement between you and your team. How about understanding what your team would be expecting from your besides whatever facilities and perks they are getting in the organization. There is something more than salary and perks that matters in professional life in terms of giving it to your team. Some approach that keeps your team charged, committed, connected and in sync all the time.
Have you ever thought on such matter ever or is it a plain vanilla routine project management running in the organization?