Mar 26 2009 10:22AM GMT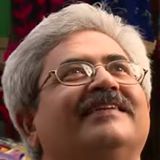 Profile: Jaideep Khanduja
Let me start with the classic story –
This refers to the team of a Project Manager. The team size may vary from project to project and organization to organization, but the story remains the same. Story is quite short and interesting. A Project manager assigns different set of tasks to his team on 5 members individually. Each member has to start the work on Monday morning and finish it off by Friday evening. One member finishes her all assigned tasks on Thursday evening (without compromising with the quality of work), goes to her project manager, reports about the completion of task and requests for an off on Friday with a genuine reason. The project manager refuses although he admits that the work is complete, it is quality work, and the reason for seeking off is also genuine. The reasons for not sanctioning her the day off given by him were – it will spoil the culture and discipline and it may lead to non-quality work production. He was more into favor of her sitting with other team members and helping them in finishing off their individual tasks.
Well said, but this is only one side of the coin. Although project manager trusts all team members but out of fear he is not ready to do a favor to one member as it may spell out wrong signals for others.
But has the project manager understood that there are always HARE and TORTOISE in a team. All have just one responsibility – finish their task in assigned timeframe and produce quality work. It is not HARE's responsibility to help others. If HARE is able to finish off her tasks earlier than stipulated time, it is a credit and she deserves a reward for that. And above all what about her trust getting hurt and she getting demotivated by not getting a reasonable favor.
I am sure, the reader would have their individual opinion on this – would love to hear!!