Aug 15 2012 8:44PM GMT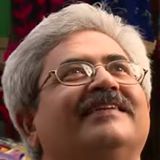 Profile: Jaideep Khanduja
I was just browsing through some quality related videos on Youtube and found this lovely piece of video having a length of approximately over 10 minutes but is quite interesting to watch patiently and think about how we keep working in our day to day life tasks wasting so much of time. It demonstrates a simple task being done by 6 persons as a team in two different ways and that is what makes a difference in the way we think and perform a task assigned to us.
TQM means Total Quality Management and is having no limitations for optimization of performing any tasks in work area (or personal life) in an optimized and best possible manner. This video was made for TQM training to be imparted to final year students of Edinburgh University. Its purpose was to ensure that the goal of training to students about teamwork, optimized manner of performing tasks, exploring different ways of working on the same problem, redefining process, reducing defects and striving for never ending improvement. This video was directed by Eric and produced by Stuart.
It forces you to introspect on optimizing any process by reviewing the current cycle time and process. Synchronization of Production, Cycle Time, Team Size, Process and Desired Results is very important for optimization of any process to increase results.
The same concept can also be applied in Software development lifecycle where different teams of varying size work on a product that is under development.