May 28 2013 5:58PM GMT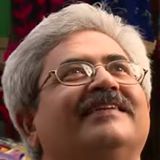 Profile: Jaideep Khanduja
Hats off to Zubair-ul-Rehman Lone for his focussed determination and strong will power to achieve this solo fate from his state of Jammu and Kashmir. Zubair against all odds of belonging to a place where opportunities for youth were too less because of limited scope of education, choice of subjects which could be counted easily on fingers and on top of it residing in a place where it was highly risky to opt for a unconventional path to build his career. But nothing could stop his desire to excel in an area and ultimately providing an honor to his state.
At 27, he has surpassed all these barriers and decided to achieve his career in a pathbreaking area. Being brilliant during his school days, Zubair easily got an admission in an engineering college where he studied economics. But after his studies he decided to begin his career in information technology. He started developing very economical web based application for micro and small sized companies.
It was in the year 2011 when Zubair, after joining Mercy Corps office in Kashmir, a global software development company, that his passion for project management in development projects started taking shape. He joined there as a Project Officer and gives all his credits to this company where he feels he got enough space to learn and execute. During his tenure there, he cleared the Level 1 examination of the Project Management for Development Professional (PMD Pro). It was at this juncture that he actually decided to go ahead for project management quite seriously.
Zubair has passed PMP (Project Management Profession) from Project Management Institute in April 2013. He is the first to achieve this fate from the state of J&K. Let us all cheer for Zubair!