Sep 5 2015 10:58PM GMT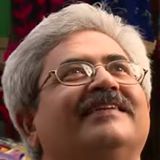 Profile: Jaideep Khanduja
Tags:
Gunshot or tank shot – what would you term as a better team building scenario. Most of us would term tank shot as a team building tool but what if I say tank shot is a de facto. The team has already been formed, trained and evolved, only then it can perform happily and perfectly. Or would you still count it to be a great platform for building a team and evolving as best performers. You can. In fact, there is no harm in believing in that theory. 4, 5 or 6, or for that sake any number of persons are told to form a team, each one of them being a stranger to all others; and then decide on their roleplays?
Or we fix the team members (all strangers, though, initially), build a team, assign a role to each one of them and then start the show? Will it be a perfect tank shot right in the first go? Or it will take some shots to go waste before arriving at a stage of perfection?
And what is your view about gunshots scenario? Does it have any signals of team building or is it totally an individual player game. My opinion – gunshot is the beginning of team building and tank shot is the ultimate. During gunshot, if your gun does not work all of a sudden when it is the peak of requirement, and another individual lends you his gun, it is the beginning of team building.