May 25 2014 10:31PM GMT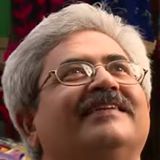 Profile: Jaideep Khanduja
Tags:
Our friends and enemies are not aClways where we expect to meet them
An excellent line that fits well when we talk about software coding and testing. A coder build the code based on the requirement. Definitely it depends a lot on how well a coder has understood the requirement before he jumps into the ocean called coding. A wrong direction in the ocean will of course lead to a different direction than the one that is targeted for. The same is correct for coding. If the customer requirement and ultimate goal is well understood, the coder will be able to swim in the right direction and produce desired results.
Same goes well for testing also. Once coding is done and unit/smoke testing is done by coder, it is handed over to the testing team. The matter regarding leading wrong direction and undesired destination as mentioned above, is true for tester also, as it is for coder. A tester has to be careful enough not only to seek holes in where he perceives them to be available most, but also at other hidden and unanticipated places where a tester perceives them to be least.
I have become a big fan of Saga of Wealth by Cassia Cassitas and there is already a post on my blog about Two Excellent Project Management Learning from the Book Saga Of Wealth