Aug 10 2014 1:10AM GMT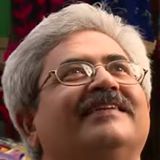 Profile: Jaideep Khanduja
Tags:
Google and Raven Aerostar started a project last year in which a final product had to be launched in February end this year. The product was nothing but a number of balloons, where one of that, named as Ibis 152, was launched in New Zealand this February. The purpose of this balloon was to travel in the stratosphere. Withing its first 120 days it has traveled around the Earth two times. The balloon during its travel is providing internet services during its presence in the remotest of the areas where there is no provision of internet availability so far. Its total tenure is defined as two years during which it has to keep travelling and providing internet facilities in the remote areas across the globe.
Agua Fria is a place in Brazil which is quite remote area and internet availability has been a big drawback there. The balloon while its travel over the Brazil provided internet via wireless connections to over 100 million people who had not tasted the butter so far. The successful achievement of the milestone has given further strength to Google's mission of launching more such balloons that will fly in the stratosphere and provide broadband services through wireless connections in remote and rural areas. This is helping them in achieving more target audience who have never got a chance to work over internet, and also coverage of wider areas across the globe.
The science that works behind this is the phenomena of presence of multiple layers of wind in the stratosphere and each layer has its own direction and speed. Each of the balloon covers an area of around 40 kilometers in diameter to provide internet bandwidth. Each of the balloon is having its own powerful antenna with enhanced RF technology and similar antennas have been deployed at various remote locations in many countries. So while travelling each balloon talks to another balloon and the ground antennas thus making internet availability possible.