Jun 17 2013 9:51PM GMT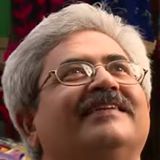 Profile: Jaideep Khanduja
Google Loon is Google's one of the most precious projects so far as far as its width and breadth is concerned. Project Loon is about an assemblage of balloons that will float in the atmosphere above 50 km of the earth's surface. These balloons will appear like mini satellites floating at a low range. The purpose of this project is quite unique and for a very good cause. The cause is to provide broadband availability via these balloons in non developed countries. This project has been categorized by Google as one of the White Spaces project.


White Spaces is a term derived from Telecommunications where it indicates the unused bands of frequencies left in between the used bands of frequencies. It is important to leave a stipulated unused band of frequency in between the two used bands of frequencies so as to avoid interference. Hence Google decided to work on these unused bands known as White Spaces with development of technology where they assured no compromise of interference will be there thereby assuring no quality compromise for paid users and bandplan companies. By using these White Spaces Google plans to provide very nominal cost (or almost free) availability of internet in poor countries.


The pilot for this novel and noble project was conducted in New Zealand. The people falling within the vicinity of Google Loons got 15 minutes of bandwidth access before those floating balloons drifted away to another location in the stratosphere. If this project takes off in real life scenario with projected results, it will be giving a big thrust and boon to the business and locales where Google plans to launch their Loons in not too developed countries. What makes it more possible to reality is because winds in the stratosphere area are not as fast as compared to Troposphere and below.