Aug 30 2016 1:08PM GMT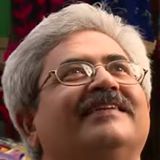 Profile: Jaideep Khanduja
Tags:
The person in this question is Bachelor of Engineering in EEE (Electrical and Electronics Engineering). Also, she has very poor knowledge about programming. But she wants to become a good software tester. Therefore, she wants to know the important skills to develop for this purpose. My reply goes like this. Having done EEE or not having good knowledge about programming doesn't qualify that you have the right aptitude to become a good software tester. Software testing is not an easy task. And it also requires good scripting knowledge. You will have to write queries to run test scripts in software testing.
Software testing is checking the loopholes, leakages, and shortfalls in meeting customer requirements. This is not an easy task to become a good software tester. You need to have certain specific kind of skillset to ascertâin this. Check if you are able to clear advance level STQC exam or test. There is a basic level test that anybody can clear. But for clearing the advanced level STQC test you need to be very clear and thorough on software testing and quality.
Some Tips to Become A Good Software Tester
An analytical mind is ïmportant to become a good software tester. In software testing, your mind must work as a business analyst. Only then you will be able to understand exact customer requirements. And you can test a software only if you understand customer/business requirements thoroughly. It is quite clear̆ that to test a product you must be in customer's shoes. If you can't try to use a software like a customer, you won't be able to justify your job of a good software tester. whether you are a part of automation testing or manual testing, coding and scripting are important to learn. Though you won't be doing it as much as a programmer. But it is necessary. Otherwise, it becomes difficult for survival.