Mar 4 2011 11:16AM GMT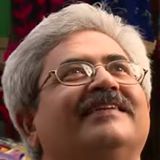 Profile: Jaideep Khanduja
Prime skill that a business or an organization requires in today's scenario is a new way of thinking for their existing set of problems. The same thing is terms in many ways – a new way of thinking, an innovative thinking, an out of box thinking, or thinking beyond. Barriers are not set in problems or their solutions, barriers lie in our minds.
The same set of problems if given to different individuals is handled in different ways. This is the same way organizations work too. A project team can also be termed as a mini organization as a sub set of their overall organization.
No individual, no team, and for that sake no organization carry out their operations without facing problems. Recurring problems act as a pain in the neck of any individual, team or organization. It is merely a foolishness to keep getting recurring problems and wasting energies to fight them out again and again.
Energies that should go into new growth charters get consumed into removing the hurdles in path of that growth, which is not a good sign. It becomes daunting for project thereby leading it to a death trap rather than providing it with a spacke to flourish and move towards success flawlessly.
Every organization strives for increase in productivity and profit which is the ultimate goal and a reason of their prime existence. To achieve these two most trusted drivers are better quality and better service to the customer. Sustenance of good quality and good product does not suffice the purpose in today's business scenario. The word 'good' needs to be replaced with 'better'.
First delivery of a good product or service becomes bare minimum expectation for your customer the next time. Next time delivery of service of product has always to be something extra than the previous delivery in your project.