Apr 16 2011 9:27AM GMT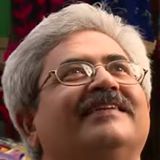 Profile: Jaideep Khanduja
If process quality is in good shape it can put all sort of checks required to maintain project health and progress intact. A good process quality acts as a booster or catalyst to drive project in right direction without losing direction at any moment of time. Now, this can happen only if quality remains prime in mind of every member of the team and processes are coherently adhered to in a self disciplined and self monitoring manner. There are chances of missing something inadvertently but if processes are intact, this miss will not remain hidden for long.
And that is why wise people always say that even before the project starts, the process quality job begins much prior to that. Process quality is really very good in making everybody's life smooth and hassle free. As said before, process quality job starts much before the start of project and goes on till finish and rather continues after completion of project.
If a question arises who maintains process quality, the answer should be everyone in the team. If everyone is part of process, everyone is equally responsible for its quality maintenance and sustenance. Definitely someone has to take a lead in establishing the processes and a regular review audit is important to enhance the quality of processes.
It is not necessary that process design and monitoring is done by the same team or manager. More important is placement of well defined processes in place and a QMS or quality management system to take care of it. Processes do not remain constant all the time. At times they need to be tailored as per requirements.