May 18 2014 3:53PM GMT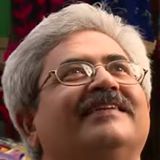 Profile: Jaideep Khanduja
Tags:
Recently finished reading this 380 odd pages fantasy, young adult, paranormal fiction novel Secret of Omordion by Nande Orcel released by Abbott Press in October 2013 and the book has been doing well. Though the book is not technical, nor is it written about project management and quality assurance; but there are certain golden lessons hidden in the story of Secret of Omordion.


The story is about 5 teenagers who belong to Dokami clan supposed to hail from various planets and settled on Earth, though the count is not very limited. These five teenagers – Atakos, Cristaden, Fajha, Zimi and Zadeia put on different locations in the country but are gathered at one place – a boarding school – for 10 years – away from their parents – so as to get trained to groom as great warriors and fight against the enemy powers continuously fighting against their country to defeat them and overpower the country.
These five teenagers though initially are not aware about their powers inherited being belonging to Dokami clan, start believing in themselves, once they are chosen for this special mission and gradually start discovering their special powers hidden within them. So is the case with project managers. One has to believe in himself once has has been chosen for a special mission of handling, managing and succeeding in a project. Once selected, tighten your belt and start the journey of your special mission with full blow.
No project will be away from ups and downs in its journey through various phases. Only way to handle the tough situations is by discovering the special powers within you to handle these situations and emerge as a clear cut winner.