Aug 29 2019 9:42AM GMT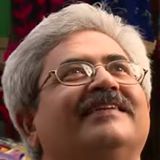 Profile: Jaideep Khanduja
Tags:
In the previous post, I covered the multifaceted achievements of Kumar Vembu. In this post, we shall be learning more about GOFRUGAL ERP. GOFRUGAL ERP is a complete, comprehensive and collaborative core business application to take care of entire trade and supply chain ecosystem. It takes care of 100% transaction automation collaborating suppliers, customers, partners, and other stakeholders in the ecosystem. GOFRUGAL ERP intensively evolved with an in-depth understanding of the minutest of customer needs and their pain points. It is available in different flavors like on-premise, in the cloud or on mobile. Before buying it a customer can have a free trial to play around the solutions and experience its unbeatable simplicity. Its key features and benefits include handling customers' omnichannel businesses, customizable, ML-driven supply chain, autopilot with AI-driven decisions. In addition, it easily integrates into the current complex IT environment as per the requirement of backward forward integration.
GOFRUGAL customers include businesses of various sizes like small or independent stores, large stores, regional local chains or national chains. During the last 18 years of its evolution, it has catered to more than 40 plus business formats that include supermarkets, pharmacies, salons, Apparel stores, restaurants, bakeries, FMCG, and pharma. Let's see what is latest in GOFRUGAL. Recently GOFRUGAL launched GoSecure which is a real-time backup as a service for traders. More than 90% of retail and distribution businesses don't have a data backup solution in place that means they are running with a high risk of backing up anytime. Most of these businesses are not too serious about the safety of their data. GOSecure's real-time backup as a service automatically backs up every transaction that takes place on the system to a cloud-based service in a secured manner.
GOFRUGAL
That means in case of any kind of contingencies user can restore the data without any technical support requiring just and OTP.