Feb 27 2019 12:05AM GMT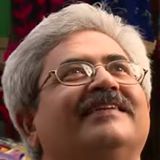 Profile: Jaideep Khanduja
Tags:
Are you joining me this June to attend 2nd edition of the Global LiFi Congress in Paris? It is on June 12 and 13 happening at Salons Hoche (near the Arc de Triomphe). If you decide to join and need a special discount, do let me know. All the players in the scientific world including the business people in relevant fields and global press & media are quite enthusiastic. The first edition of the World Congress was a big hit. The media coverage was from across the globe. Within a short span, it has already established itself as a unique professional platform of repute. Before going further in detail about the event, let us understand what this technology is all about. LiFi technology transmits data and location. It uses light rays via LED lights to perform it. The two days are going to be of collaboration and learning.
Basically, it is a parallel technology to WiFi that uses radio waves to get the same. The first Global LiFi Congress was very insightful. Speakers with their expertise enlightened attendees on various topics like the efficiency of LiFi in modern-day infrastructure setups such as smart cities. It also covered LiFi in reference to 5G communication networks and so on. As a matter of fact, the first edition of the World Congress witnessed all the major players of LiFi like Renault, EDF, Signify, RATP, OLEDCOMM, etc. This year the participation is definitely going to be much higher than last year looking at the zeal and response from across the globe. The congress aims to align technology and business experts so that they can collaborate to explore all possible offerings of LiFi technology. That is ultimately bound to open a large number of opportunities in those two days.
Global LiFi Congress Foresees Huge Response
There would be many key focus areas of the second edition of Global LiFi Congress in Paris this year. These include logistics, transportation, cybersecurity, aeronautics, R&D, Robotics, AI, IoT, Greenfield, and so on. Scientists and scholars would be talking about the latest developments and emerging new standards in this field. In fact, the significance of LiFi is not limited to businesses. It can do wonders for communities as it is a breakthrough technology having ample scope in everyday life. As a matter of fact, LiFi can amplify the benefits of many existing technologies and applications. Hope to see you all there on June 12 and 13. By the way, why don't have a look at the following video?