Jun 11 2013 10:24PM GMT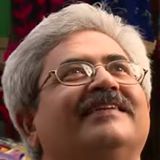 Profile: Jaideep Khanduja
Healthcare is a booming industry for last many years and shall remain so for coming few years. Technological innovations and engagements have made this industry much more responsible in terms of providing solutions to complex cases, collaboration in terms of global forums and discussions; and availability of historical data anytime anywhere. GE Healthcare is a global player in healthcare with its presence in almost all countries worldwide. Understanding the power of technology and deciding to gain quick dividend, the company has decided to spend over USD 2 billion during the coming 5 years in the field of software by building advanced applications and building state of the art systems so as to take a leap way ahead of other major global players in the same field.


Main focus is on finding out new and innovative ways to improvise upon productivity and operational fields. The project will be undertaken jointly with the group company GE Software Centre of Excellence which is in San Ramon, California in collaboration with other Research and Development centres across the globe to build new software solutions. The new applications are aimed not only to help in advancement in providing solutions for managing customer data, operations etc. but also for high level analytical solutions. These advanced applications are supposed to be fast, reliable and well organized. The diagnosis will be much more reliable, faster and trustworthy even in highly complex cases. And so will be the treatment and care for the patients.


GE Healthcare has their CoE (Centre of Excellence) situated in Bengluru, India. It has a large and dedicated software development team for last many years so as to develop breakthrough solutions for various fields in healthcare.