Jun 29 2016 12:25PM GMT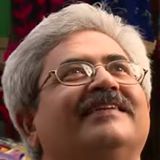 Profile: Jaideep Khanduja
Tags:
The United Kingdom is shattered internally post-Brexit. Future of Technology is not the same for the country now. The big question is will the United Kingdom remain united after Brexit? I think there will be re-polling for Scotland as a separate nation. And what about North Ireland? Few things are very clear as of now. The whole country is in a state of panic and shock. The whole EU community is eager to throw them out pressurizing them to start the exit procedure. Prime Minister Cameroon has decided to step down. There is no visibility of the next equally responsible leader in the country. There is a huge chaos beneath the carpet. It is like a silence before the storm. Like other things technology will suffer in a big way now in my opinion for following reasons. There is a clear visibility that future of technology in the United Kingdom is going to decline.
UK is divided in factions:
It is only Wales and London that are responsible for taking the poll in favor of exit to a majority. It is apparently clear that North Ireland and Scotland never wanted UK to exit from EU. The relationships between the four factions will deteriorate that will definitely impact business and technology. This brings future of technology in the UK at risk.
Future of Technology at risk
EU is gone biased towards UK:
All the 27 countries that are part of EU will not remain soft towards the UK henceforth. In fact, EU parliament has already shown their anger openly and clearly directing the UK to start the exit procedures at the earliest. Post September when Cameroon steps down as prime minister of the country, the relationships will further become harder to retain. Great Britain has probably lost its greatness and moved towards instability.
Enterprise IT in UK is bound to lose direction:
Enterprise IT will lose its direction drastically especially on international and European contracts. The UK is now out of limitations of following European privacy regulations. The companies might or might not keep working under those regulations. It will also take some time for government and businesses to absorb this shock and set a fresh direction. Internationally countries will prefer to do business with EU countries than Great Britain unless latter presents some lucrative incentives in terms of business and environment to the external world. Ireland will get precedence in getting business.
Pound will get devalued:
International Businesses will hesitate in launching new IT projects in the UK. Expansions will come to a halt. The economy will get shattered. There will be a scarcity of jobs and growth for professionals. The quality will start getting compromised and so will be the talent in the country. Budgets will shrink. Stock values will come down. Research and development will touch new lows in the country. A substantial number of international projects related to IoT and Big Data will lose their momentum thereby impacting globally.