Jun 30 2012 11:52PM GMT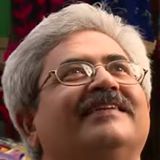 Profile: Jaideep Khanduja
Any project if goes well and ends well keeps drawing stakeholder's attention during its lifecycle. This attention drawing goes all in positive manner, cheering teams, glorifying moments of milestones' achievements, project completion etc. It might go other way round also in a way that it does draw everyone's attention but this time, in a negative manner. Milestones not achieved in time, repeated number of times, teams getting demotivated and demoralized, management losing hopes over completion of project, most of talented people looking out extensively for another job.
If it is later, the situation is not too good for any of the stakeholders. If some of the stakeholders are not getting affected due to these adverse conditions, probably they are holding fake keys in their hands. It is well evident that it is team that makes any project success or failure. A single person may put extra energy or efforts in a project to drive it faster, but a project cannot fail on the whole merely with the wrong intentions of a single person of the team.
There is a big difference between mistaken happened due to ignorance and intentional mistake. A sensible person if makes a mistake ignorantly will learn a big lesson from it and shall never dare to repeat it. Repeated ignorance can be treated as bad or harmful as a big mistake done intentionally to harm project progress in a big manner.